Solidarity-covid19 - Archives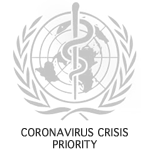 "The music sector has already been hit heavily and will continue to be massively affected by the measures taken to prevent any further spread of the virus. The important health and safety measure of official authorities lead to extensive cancellations of musical events, such as concerts, workshops, conferences, festivals, music and instrumental lessons, music production and much more. The economic and social consequences of these cancellations will have a negative effect on a thriving musical landscape in Europe which consists of many small businesses and a wide range of self-employed musicians and composers who might face serious threats to their existence and indeed survival, as a result."


extract from the European Music Council's (EMC) website [Link]


"Solidarity" - COVID-19
Coronavirus disease (COVID-19) Pandemic


Due to the global situation, we are temporarily closing the services linked to our Villa of Composers website. Our sincere wishes go to all of you who are suffering from the current pandemic, particularly our Italian friends, and all the families of vulnerable artists and composers. We wish you all health and strength through this difficult time. We are here for you if you need us. Please stay safe. With our very best wishes.


En raison du contexte mondial, nous fermons provisoirement les services liés à notre site internet de La Villa des compositeurs. Toutes nos sincères pensées vont à ceux qui souffrent de l'actuelle pandémie, notamment à nos amis italiens, et à toutes les familles des artistes et compositeurs fragilisés. Nous souhaitons à tous santé et courage. A bientôt. Nous restons à votre écoute.


[ IT ] - Carissimi amici,


A causa del contesto mondiale, chiudiamo temporaneamente i servizi legati al sito web de La Villa dei Compositori.
Il nostro più sincero pensiero è accanto a coloro che soffrono dell'attuale stato di pandemia, a tutte le famiglie degli artisti e dei compositori, in particolare ai nostri amici italiani. Auguriamo a tutti salute, e coraggio nell'affrontare questo difficile momento. A presto.