For composer members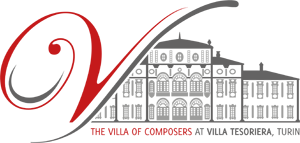 According to article 31.1 of the Rules of Procedure: "(…) member composers are selected by the Fund from among composers of written music, whose scores can be played by a performer or a group of performers, and whose occupation as a composer has been checked without prejudice to style or belonging to a given trend. (…)"


The composer is checked by the Fund prior to membership and over the course of time the Fund is also liable to check the information provided.



HOW TO REGISTER
FOR COMPOSER MEMBERS
We examine the catalogue of works of anyone wishing to become a composer member at the Villa. The catalogue should comprise works from the following categories: symphonic and lyrical works, chamber music, and vocal and instrumental pieces. During this process, we also verify all the information on the registration form.


Once the registration process [Link] has been completed, providing their details and catalogue comply with the Villa's regulatory criteria, composers are given "Composer member" status.


As well as providing details of their catalogue when they first register, composers should also regularly send an updated catalogue for publication on the Villa's website. Composers can also make use of the electronic deposit system for their works.


Our members enjoy a range of special privileges:

advanced notice of any calls for scores,
performances of their works in concerts at the Villa,
the opportunity to meet on a regular basis as the Collegio musicale, to consult each other and discuss any important issues.

LINKS
FOR COMPOSER MEMBERS

Related items:
Alternative versions:
-EN
-FR