For registered composers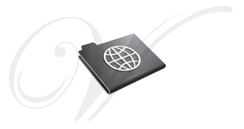 Composers wishing to benefit from the offers on the site must first register their details with the Villa. The aim of this process is to enable us to communicate more easily with our entire composer network.
Once they have registered their details, composers will be given "Registered composer" status and will have access to all the Villa's offers for composers, including calls for scores.


Several composers are already listed in the database of the Living Composers Project (LCP). In 2014, the Villa of Composers and the Living Composers Project signed a partnership agreement, making it much easier for composers listed on the LCP website to register with the Villa.



HOW TO REGISTER
FOR REGISTERED COMPOSERS
1. If you are one of the Villa's composer members, you are already registered.
2. If you are not a listed composer, please complete the full registration form.
3. If you are the personal representative of a deceased composer who is not listed, please complete the full registration form.



Related items:
Alternative versions:
-EN
-FR