Catalogue for Lucio Gregoretti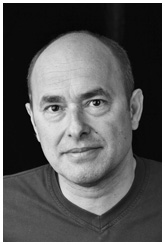 Gregoretti, Lucio (b. 1961, Roma). Italian composer of mostly stage, orchestral, chamber, and vocal works that have been performed throughout the world


Permanent composer member of the Collegio musicale; See Rules of Procedure for the Fund [Link]



NEWS
THE VILLA OF COMPOSERS

BIOGRAPHY
THE VILLA OF COMPOSERS
Mr. Gregoretti studied composition with Mauro Bortolotti at the Conservatorio di Musica Santa Cecilia in Rome and there obtained his diploma. He also attended seminaries in composition with Luciano Berio and Ennio Morricone and studied conducting with Giampiero Taverna and Franco Ferrara. He has been in residency at a number of institutions including Künstlerhäuser Worpswede in Germany, Sacatar Foundation in Brazil, The MacDowell Colony and Copland House in the USA.


He has received commissions from numerous organizations, including the Accademia Nazionale di Santa Cecilia, RAI, the Teatro dell'Opera in Roma, the Teatro Donizetti in Bergamo, the Teatro Massimo in Palermo, the Theater Münster, Orchstra della Toscana, and the Teatro Lirico Sperimentale in Spoleto, as well as from the festivals Cosmophonies, Emergenze, Nuovi Spazi Musicali, Sonora, Roma Sinfonietta, and Todi Music Fest. His music has been performed in Europe, USA, and elsewhere.


Furthermore, he is author of a vast production of film scores, incidental music for theater plays, and musical comedies, including recent scores for films by directors Pupi Avati, Carlo Lizzani, Margarethe von Trotta, and Lina Wertmüller.



MUSIC LIBRARIES
THE VILLA OF COMPOSERS
The Villa of Composers / gl1r-2403 / a-1409
Document revised: Fri, 27 Mar 2020 11:47:13 +0100
Generated by The Villa of Composers® engine:
Fri, 27 Mar 2020 11:47:13 +0100