Catalogue for Anthony Girard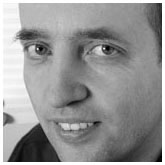 Permanent composer member of the Collegio musicale; See Rules of Procedure for the Fund [Link]



NEWS
THE VILLA OF COMPOSERS

BIOGRAPHY
THE VILLA OF COMPOSERS
French composer born in 1959 in Long Island, near New York, Anthony Girard was formed in the National Supérieur Conservatory of Paris where he acquired from 1980 till 1986 five First Price (harmony, counterpoint, analysis, orchestration and composition). It followed in parallel a programme of history of music in the University of the Sorbonne (DEA in 1985).


His catalog includes nowadays hundred and fifty compositions : works for choir and orchestra (Crucifix of light), for symphony orchestra (The lost souls), for chamber orchestra (As a morning star, for string orchestra), for instrumental ensemble (The distant voice of Eurydice, " Opera without voice" for eight instrumentalists and a dancer) and numerous compositions of vocal and instrumental chamber music. His Concerto for piano - Behind the shade of pains - as be first performed in September 2010 by the National Orchestra of Lille.


Laureate of the "Besançon's International composition competition" he was also granted the Paul Belmondo Prize, by the French Institute, and the "Grand Prix Lycéen des compositeurs" (2001).


Anthony Girard, compositor, is at present teaching orchestration and musical analysis in the Regional Conservatory of Paris, having been successively director from 1992 till 2009 of the National Conservatory of Region of Rouen and the Conservatory Darius Milhaud de Paris. Since 2012, he is also teaching orchestration in the National Supérieur Conservatory of Paris.



DISCOGRAPHY
THE VILLA OF COMPOSERS

MUSIC LIBRARIES
THE VILLA OF COMPOSERS
The Villa of Composers / ga9n-2536 / a-1409
Document revised: Fri, 27 Mar 2020 11:47:11 +0100
Generated by The Villa of Composers® engine:
Fri, 27 Mar 2020 11:47:11 +0100