Catalogue for Jean Della Valle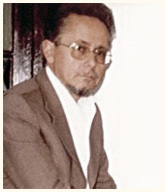 Composer member of the Villa of Composers; See Rules of Procedure for the Fund [Link]



BIOGRAPHY
THE VILLA OF COMPOSERS
Jean Della Valle studied at the Conservatoire National Supérieur de Musique of Paris with Jean Batalla and has graduated with the highest honors.


He also trained under Yves Nat and Jacques Février and was awarded a silver medal at the Vercelli International Piano Competition (Italy) in 1960, and the 3rd Grand Prix in the Naples « Alfredo Casella » International Piano Competition in 1962.


He gave numerous concerts as a soloist or with orchestra, in particular in Salle Gaveau, Salle Cortot, Salle Chopin-Pleyel…
In addition to numerous concerts in France, he also performed in Belgium, Britain and Germany.


He composed mainly pieces for piano as a Sonata for two pianos he performed with his wife Monique Della Valle, a concert pianist herself, a concerto for piano and string orchestra, sonatas for violin and piano, cello and piano. He also composed a High Mass for choir and organ. In his work are found influences of Ravel, Bartok, Prokofiev or even of jazz but as a genuine composer, his distinctive voice is noticeable too.


Jean Della Valle was also a great teacher and formed many students in Brittany.


Personal representative: Franck Della Valle
E-mail address: [e-mail]



DISCOGRAPHY
THE VILLA OF COMPOSERS

MUSIC LIBRARIES
THE VILLA OF COMPOSERS
Unavailable for instance.


The Villa of Composers / dj0p-2343 / a-1409
Document revised: Fri, 27 Mar 2020 11:47:03 +0100
Generated by The Villa of Composers® engine:
Fri, 27 Mar 2020 11:47:03 +0100



LIST OF WORKS
THE VILLA OF COMPOSERS
0019 Sonate piano et violoncelle for piano et violoncelle; 15 min., Unpublished, opus 19, à sa fille Edwige violoncelliste à l'Orchestre de Lille, dj0p-2343-CCN0019, 1980
0004 Suite burlesque for piano solo et orchestre symphonique; 18 min., Unpublished, opus 4, fait à Paris dédié à sa femme pianiste , dj0p-2343-CCN0004, 1957