Catalogue for Umberto Bombardelli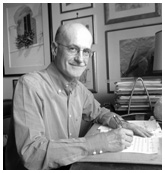 Composer member of the Villa of Composers; See Rules of Procedure for the Fund [Link]



NEWS
THE VILLA OF COMPOSERS

BIOGRAPHY
THE VILLA OF COMPOSERS
He was born in Milan (Italy) in 1954. He studied Organ, Composition, Choir conducting and Gregorian Chant at the Ambrosian Pontifical Institute for Sacred Music in Milan. He graduated in Organ and Organ Composition at the "G. Verdi" Conservatory in Milano, with L. Benedetti and studied Composition with P. Molino and N. Castiglioni. He also attended master classes in Computer Music with the teachers of Padua University.


He won several national and international composition competitions, and was mentioned in other ones.


His works were performed in Italy, Russia, Finland, France, Mexico, Australia, Holland, Sweden, Norway, United Kingdom, USA, Canada, Germany, Switzerland.
An extended essay about his music was published by the famous Italian musicologist Renzo Cresti in Linguaggi della Musica Contemporanea, Guido Miano Edition, Milan, Italy. Other outstanding Italian musicologists (B. Passannanti, E. Raggi) paid their attention to several of his works. In 2010 the Italian guitar interpreter and teacher Luciano Chillemi wrote a rich essay about Bombardelli's "Seven Studies" for solo guitar. The pieces and writings are published by Rugginenti Editions, Milan, Italy.
He was also included in the composers reviewed in "Enciclopedia Italiana dei Compositori Contemporanei" (Pagano Editions, Napoli, Italy) and a composition of him was recorded in the related CD collection. in 2003 his guitar works were discussed in a musicological meeting in Cardiff University (UK). In 2004 the catalogue of his organ works was published in Le firme dell'organo (Carrara Editions, Bergamo, Italy) by G.N. Vessia and M. Rossi. In 2007 a short text of him was published in the book by R. Cresti Líe(ste)tica della Bellezza, Il Molo Editions, Viareggio, Italy.


His publishers are Sconfinarte (Milan, Italy), Edipan (Rome, Italy), Ricordi (Milan, Italy), Edizioni Rugginenti (Milan, Italy), Carisch (Milan, Italy), Ut Orpheus (Bologna, Italy), AB Editore (Milan, Italy). A large collection of 20 compositions for 2-4 recorders were published by Flautando Edition (Karlsruhe, Germany) and the Italian musicologist E.Raggi dedicated to them a deep and clever analytical work.


His works are included in several CDs (Rusty Records, MAP, Mc Harmony, Stile libero, ARS) and AB Editore published a monographic CD about his chamber music (2010).


He also worked as a musicologist and taught in composition master-classes. In 2009 ha gave a lecture about his organ works during the days of Artexperience musical meeting (Domus Academy, Milan, Italy).


During the years 1993-2000 he was Artistic Director of the Town Music School in Cinisello Balsamo (Italy) and was appointed Honorary Professor by the "M. I. Glinka" Conservatory, Novosibirsk, Siberia (Russia). Now he works as the Artistic Director of the music series of the Italian Music Academy "G.Marziali" (Seveso, Italy) and is the person in charge of the international relationships of the same institution.


E-mail address: [e-mail]
Websites:


DISCOGRAPHY
THE VILLA OF COMPOSERS

MUSIC LIBRARIES
THE VILLA OF COMPOSERS
The Villa of Composers / bu4m-2901 / a-1409
Works/Events registration forms (for Composer member): [Link]
Document revised: Mon, 23 Oct 2023 19:14:39 +0200
Generated by The Villa of Composers® engine:
Mon, 23 Oct 2023 19:14:39 +0200



LIST OF WORKS
THE VILLA OF COMPOSERS
0177 Espace éternel for Electronics; 16 min., unpublished, Commission by Musiche in Mostra Festival, bu4m-2901-CCN0177, 2022
0178 Concord fragments for guitar, electronics; 5 min., unpublished, Dedication to Luciano Chillemi, bu4m-2901-CCN0178, 2022