2017 video recording at Villa Tesoriera

RECORDING SESSION
27 SEPTEMBER 2017, VILLA TESORIERA
As a prelude to the concert held on 28 September 2017 and organised jointly by the City of Turin, the Alliance française and the Villa of Composers, the violinist and viola player Clara Cernat chose to record two pieces for solo viola that are particularly well suited to the generous acoustic of the large Baroque salon at Villa Tesoriera:


the Partita in D by Christophe Guyard, written as a tribute to Turin and its royal Baroque architecture;
the Sonata for Solo Viola by Thierry Huillet.
These recordings have been added to the Villa of Composers archive.


Ref. VDC-B70927 Recording.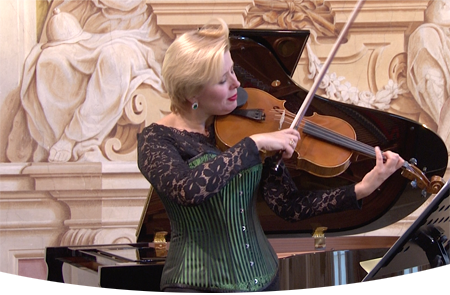 RECORDING PROGRAMME
27 SEPTEMBER 2017, VILLA TESORIERA