22 April 2017

22 APRIL 2017
NOTRE-DAME DE PARIS CATHEDRAL
Cathédrale Notre-Dame de Paris (6 Parvis Notre-Dame - Paris, France) — Free entrance.



In close collaboration with Musique Sacrée à Notre-Dame de Paris, the Villa of Composers presents an impressive programme dedicated to its mythic Great-Organ. We would like to express our warmest thanks to Olivier Latry, organist of Notre-Dame Cathedral.


The concert given by Christophe Guyard and Olivier d'Ormesson will begin at 20pm.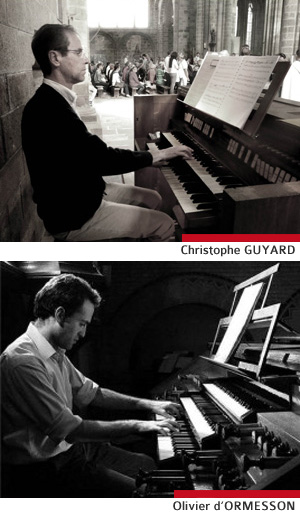 DOCUMENTS, LINKS
MUSIQUE SACRÉE À NOTRE-DAME DE PARIS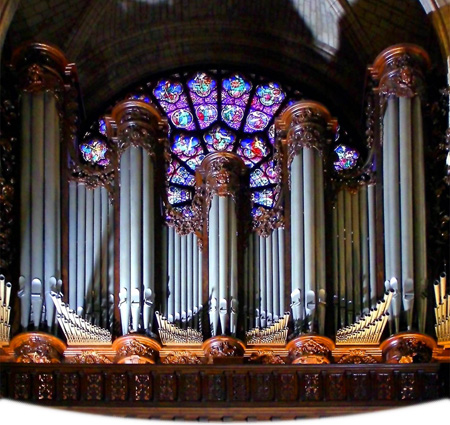 CONCERT
MUSIQUE SACRÉE À NOTRE-DAME DE PARIS
Thierry Huillet (1965)
Corpus Christi (CCN0035), 2007 (*1)

1. Christ en Croix de Zurbaran
Olivier d'Ormesson (1983)
Méditations de l'âme (CCN0017), 2016 (*2)

La nuit obscure de l'âme
La cité des limbes
Justorum animae
Karol Beffa (1973)
Passacaille pour orgue (CCN0080), révision 2012 (*2)


Christophe Guyard (1966)
Quatre Métamorphoses pour grand-orgue (CCN0107), 2016 (*1)

1. Fantaisie
2. Adagio
3. Esprits
4. Toccata
Access to Dol-de-Bretagne Cathedral recording [Link]





This concert was made possible thanks to our Patrons