12 April 2017

12 APRIL 2017
CHAMBER MUSIC CONCERT
Villa Tesoriera TURIN (C.so Francia 186)


In close collaboration with the Andrea Della Corte music library in Turin, the Villa of Composers will open its 2017 concert season by paying homage to composer Karol Beffa.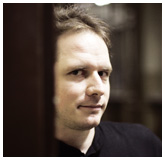 The concert presentation with the presence of the composer, will begin at 4:30pm.


The concert, under the direction of Marc Lys, will begin at 5pm.



DOCUMENTS, LINKS
12 APRIL 2017, VILLA TESORIERA
Concert / video recording [Link]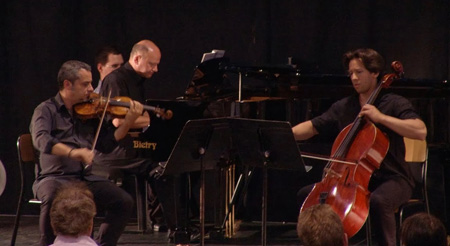 Frédéric Ladame, violin - Marc Lys, piano - Stéphane André, cello



PROGRAMME
12 APRIL 2017, VILLA TESORIERA
Sergei Rachmaninoff (1873-1943)
Trio élégiaque for piano, violin and cello - G minor (1892)


Karol Beffa (1973)
Les ombres qui passent, trio avec piano - 3 movements (CCN0052)


Frank Martin (1890-1974)
Trio piano, violon et violoncelle, sur des mélodies populaires irlandaises





This concert was made possible thanks to our Patrons