20 May 2015

CONCERT / VILLA TESORIERA IN TURIN
WEDNESDAY, 20 MAY 2015 AT 5PM
In close collaboration with the Andrea Della Corte music library in Turin, the violinist Jeff Thayer (Concertmaster of the San Diego Symphony) will be giving a special recital for the Villa of Composers on his 1708 "Sir Bagshawe" Stradivarius.


The concert will be audio and video recorded, and the works in the Villa's catalogue will be illustrated with the audio recording.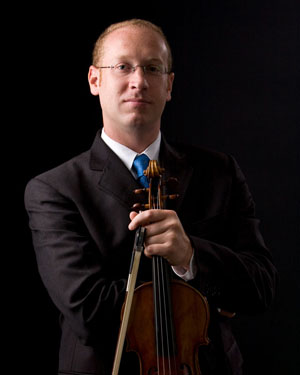 Violinist and Concertmaster Jeff Thayer
on Google [Link]


Photography © David Hartig


In the Visitors' book, 20 May 2015:
"It has been a sincere pleasure to participate in this project and I hope that is only the beginning of this new friendship and collaboration with the Villa of Composers. It has been a pleasure and honor for me to perform in Torino with your generous support. My deepest thanks to the board and to Christophe for initiating the idea !
Warm regards"
Jeff Thayer



DOCUMENTS TO DOWNLOAD
WEDNESDAY, 20 MAY 2015 AT 5PM

PROGRAMME
WEDNESDAY, 20 MAY 2015 AT 5PM
Johann Sebastian BACH
Partita n.1 in si minore, BWV 1002
(Allemande, Double, Courante, Double - Presto, Sarabande, Double, Tempo di Bourrée, Double)


Works for violin solo by the Villa's composers:


Anthony Girard (France)
L'Automne en rêve – 4'30"
CCN 0119, Les quatre saisons - caprices pour Violon ; Gérard Billaudot Editeur, 2007


Anthony Girard (France)
Dans le noir d'un ciel inhabité (Trois poèmes pour violon) - 7'

I. Seule une étoile 3'10"
II. Si loin des anges 1'30"
II. Et toujours la roue du Temps 2'20"
Homage to the 1708 "Sir Bagshawe" Stradivarius violin. Villa of Composers collection for violin solo.


In keeping with our philosophy and our modus operandi, we have organised a special CALL FOR SCORES for current and future Villa members.