2019 Concert at Villa Medicis / Call for compositions
The Villa of Composers is calling on composers to create a collection of new pieces (maximum length 3 minutes) for soprano and flute, with or without piano. The pieces will be compiled by 1 October 2019 at the latest in a volume entitled "Hommage au poète Lucretius, volume I".


On 8 November 2019, the Villa of Composers will be organising a private concert at Villa Médicis, under the aegis of our joint sponsor Amundi Asset Management, during which we will be paying tribute to some of the laureates of the Grand Prix de Rome.


The concert will feature performances by Svetlin Roussev (leader of the OSR; Svetlin will be playing an Amati-Stradivarius) , Marc Lys (piano), Laura Baudelet (soprano) and Mélisande Daudet (flute).


At the end of the programme, we are planning to include between one and three pieces from the new collection.


The concert will illustrate one of the key aspects of our mission, namely to create a legacy via a collection of previously unpublished works. The call for compositions will serve to create this collection.



DOCUMENTS
VILLA OF COMPOSERS 2019 COLLECTION
Call for compositions, full details (in French)
A registration pack has been sent to all participants and is available on request (French/Italian)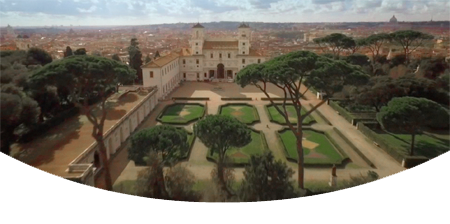 LATEST NEWS ON TUESDAY 15 OCTOBER 2019
VILLA OF COMPOSERS 2019 COLLECTION
"Hommage au poète Lucretius, volume I


Publication of results; 14 works accepted:

Instrumentation sets:
(a) : Soprano, flute, piano
(b) : Soprano, flute alto, piano
(c) : Soprano, flute