Supporting and uniting composers worldwide


NEWS FROM THE FUND
"DE BACH AU JAZZ"
March 2016 - Partnership agreement with the International Composition Competition 2015 "De Bach Au Jazz" (from Bach to jazz). Nicolas Bacri, France - President of the jury for the 2015 competition.


1st Prize Roger Briggs invited to become composer member of the Villa.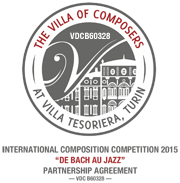 LAST, BUT NOT LEAST
CONCERTS, EVENTS AND MORE
7 June 2016, PARIS, Town Hall in the 5th arrondissement: Funding Gala with First Finance
16 June 2016, FONDAZIONE SCELSI, ROMA
9th Board of directors meeting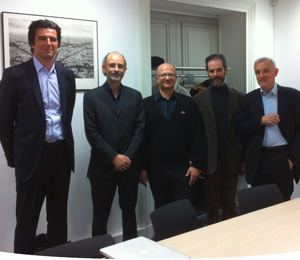 THE MUSICAL WORKS FUND
& TOMORROW'S ARTISTIC HERITAGE
Every six months, the data in the Fund's digital library and the catalogues is harvested by the National Library of France (BnF).
This honours the commitment made by the Fund at its inauguration at the Palazzo Farnese on 5 July 2012 in Rome, following which we received the patronage of the French Ministry of Culture:


(...) The digitisation of cultural heritage is one of the priorities of the Ministry of Culture and Communication. Your project contributes to this aim by promoting the physical and digital preservation of musical works from across the world. Moreover, the partnerships that you are establishing with libraries reflect my ministry's desire to strengthen international cultural exchanges. (...)



STATISTICS
FOR THE CENTRAL CATALOGUE
On Fri, 27 May 2016 12:17:41 +0200, the database of the catalogues of composers who are members of and affiliated to the Villa of Composers, contains:


42 composers registered to the Villa of Composers,
32 composer catalogues,
1393 documented works,
318 hours 46 min. of music for documented works.
On Thu, 7 Apr 2016 11:09:43 +0200, the directory of the Living Composers Project contains:

4419 composer entries,
502 composer catalogues,
98 countries.